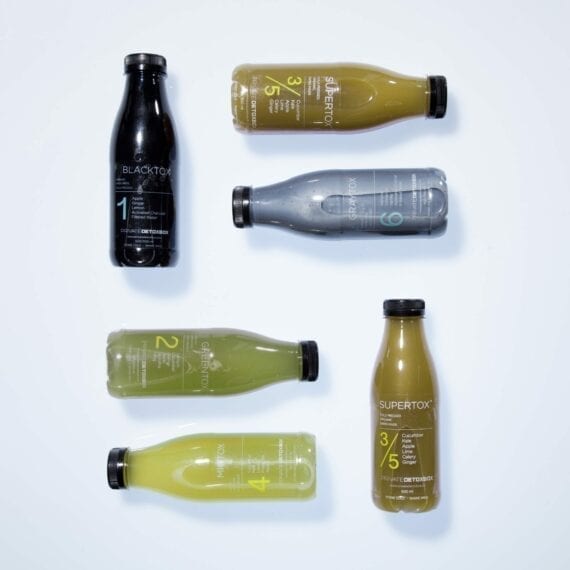 NEW!!
Out of stock
Includes daily (example without Activated Charcoal):
1 – YellowTox – Apple, Lemon, Ginger, filtered Water
2 – GreenBeauty – Celery, Kale, Cucumber, Swiss Chard, Dandelion, Lemon, Ginger
3 – GreenMeal – Cucumber, Carrot, Green Apple, Spinach, Spirulina
4 – SimplyGreen – Lemon, Cucumber, Spinach, Orange, Proviotic
5 – OceanPower – Cucumber, Kale, Orange, Lime, Blue Majik
6 – WhiteTox – Cinnamon, Almond, filtered Water
Description
Additional information
The is a very strict juice cleanse with a very small amount of fruits which we strongly recommend as a 3-day program for a first impression for all plant lovers who like it really green also in taste. Our 5- days or longer program we recommend only for advanced customers. The cure includes per day five x 500 ml green, cold-pressed juices and one 500 ml cold-pressed mylk with a high green average.  The cure is 100% natural, planet-based (Vegan), raw, lactose-, sugar & gluten-free! And as all or products it is not pasteurized or HPP-treated since we believe only in the freshest, local, organic ingredients.
Additional information
| | |
| --- | --- |
| Activated charcoal | No, Yes |
| Period | 01-day, 03-days, 05-days, 07-days |